There's nothing like a long, lazy Sunday morning to set the mind back on track and restore some energy for a brand new week. Whether spent nestled inside a duvet or sipping tea on the sofa, I find that this window of calm is one of the rare opportunities to sit back and give the endless reels of content out there some actual appreciation. A time to put down the distractions and focus on something really deserving of your attention. It's something I know I don't do enough of these days.
So before I start bemoaning our rapidly-declining concentration abilities, I'd like to introduce a series that'll be popping up here on Sunday mornings: The Sunday Stream. From a soothing selection of new tunes on my Spotify to the TV shows (and maybe even films) that've kept me engrossed from start to finish, this little parcel of streaming recommendations is my way of easing you into a day of leisure. Now, go and pop the kettle on.
Listen
From Indie to R&B to Neo-Soul, my taste is a bit of a mish-mash of genres like most people's, but for your duvet day I promise these all have a common thread of chill. You can find all of these on my Spotify playlist, which I'll be updating with every new instalment. 
Sabrina Claudio – Frozen

H.E.R – Hard Place

Paolo Nutini – Someone Like You

Daniel Caesar – Death & Taxes

Jordan Rakei – Mind's Eye
And just because this is the first one, let's kick off with a podcast too. Writer Marlon James lured me away from all distractions with his episode of Desert Island Discs. As a copywriter I was particularly interested in his view on the profession, but the whole episode is so captivating for myriad reasons, I promise. Plus, his Jamaican accent is hypnotic. 
Watch
Eye roll, here I am recommending a David Attenborough documentary series as though everyone and your grandma won't have already been talking about it. But with a focus on climate change and its effect on natural ecosystems, Our Planet is the most important of his back catalogue. I have shed tears at every episode thus far, be warned.
Don't just watch the show, go to the accompanying website to find out what you can do to help the dire state of our planet. I'm not going to pretend to be an eco warrior when I'm sure I commit daily sins when it comes to sustainable living, but there's so much information here to help you make those small changes. Everyone can do their bit and effect change in the most damaging industries (we're looking at you, fashion). Preaching over.
Click here to find out more.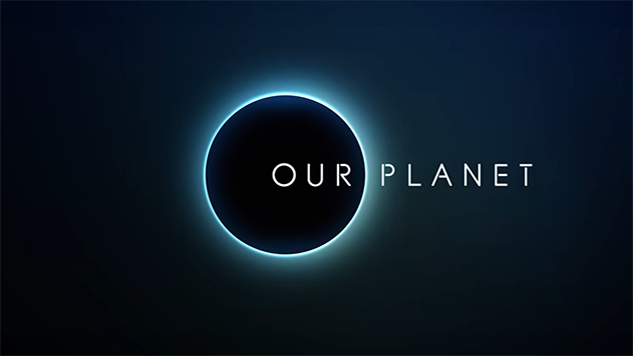 Read
Take a look at the state of the British high street and you might wonder what the hell is going on with the modern consumer. According to Jess Cartner-Morley's article for The Guardian, they're investing in the wellness trend instead. Here's a little food for thought (plant-based, obviously) on where our money is going now: